Heatwave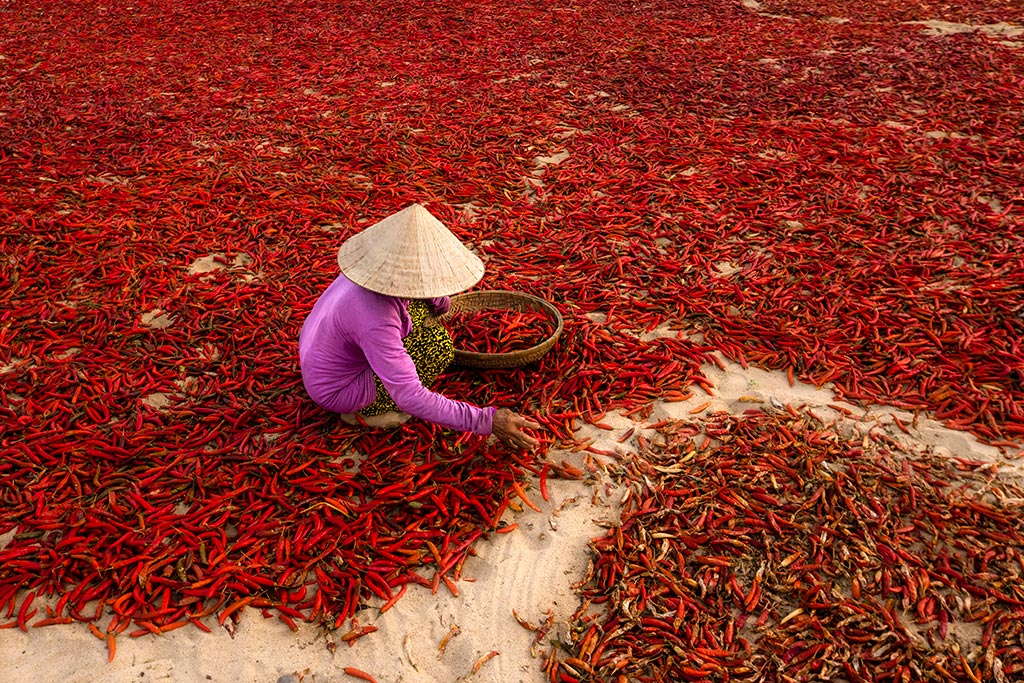 View In Room
Choose the size to view in room
A propos du produit:
Papier de haute qualité
Envoi offert dans le monde entier
60x40cm | 23.6x15.7''
Imprimé sur papier matte de haute qualité. 60x40cm | (23.6x15.7'') €185 2 en stock
Option
Aperçu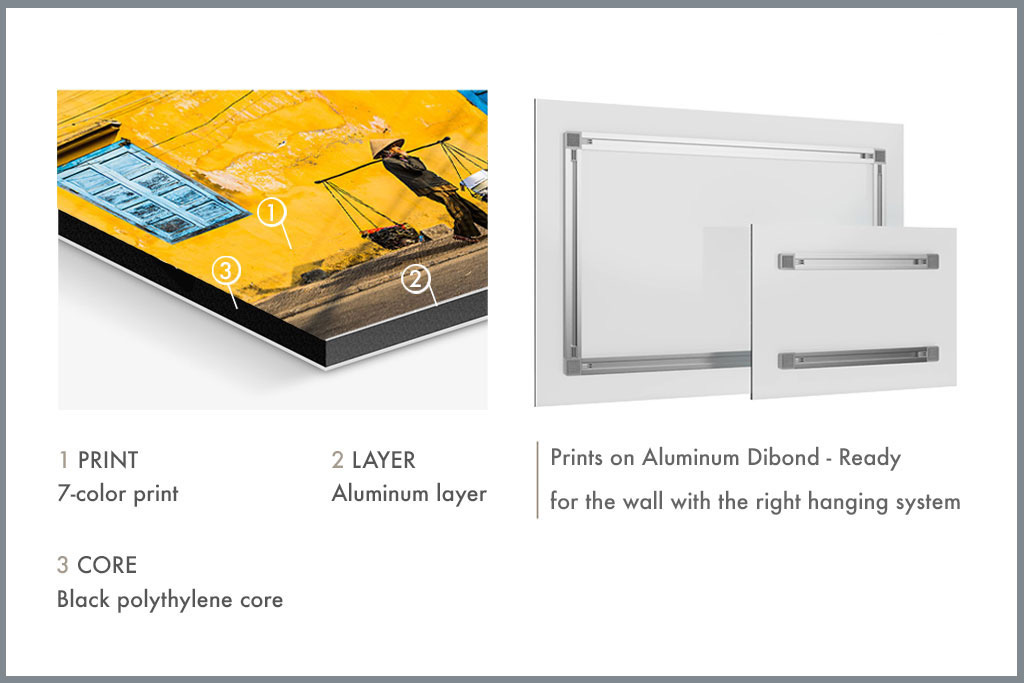 Envoi gratuit
Garantie
A propos du produit:
Augmentation de la cote

Photo de qualité musée
Application mobile exclusive
Large 90x60cm | (35.4x23.6'') €3,000 13 exemplaires restants sur 15 .
Collector 150x100cm | (59x39.3'') €7,000 11 exemplaires restants sur15 .
Envoi gratuit
Garantie
L'augmentation de la cote
Acheter un tirage original signifie investir dans la rareté.
Editions de 15 photos maximum par format (60x90 cm ou 100x150 cm) dans le monde entier. Certaines photographies emblématiques ne sont disponibles qu'en micro-éditions de 3 à 5.
La valeur d'une photo augmente à chaque fois qu'un exemplaire est vendu et que la collection se rapproche de la rupture de stock.
Une fois qu'une série est épuisée, votre édition peut être revendue à un prix plus élevé aux collectionneurs sur le marché secondaire.
Comprendre le prix
Une photo de qualité musée
Un tirage original change une image en oeuvre d'art.
Les éditions limitées sont faites sur un papier de la plus haute qualité. Elles sont développées (et non imprimées) dans notre laboratoire photo en Allemagne sur du papier Fuji Crystal Metallic Premium.
Le processus hautement technique crée un effet 3D incroyable avec une profondeur de contraste et une brillance des couleurs inégalable.
L'image est garantie et ne sera pas altérée par le soleil ou l'humidité.
Une appli exclusive pour collectionneurs
Disponible uniquement pour les collectionneurs
Application privée avec une fiche personnalisée pour votre œuvre d'art.
Suivez la valeur de vos œuvres d'art en temps réel. Notifications instantanées chaque fois qu'un exemplaire de votre série limitée se vend.
Priorité sur les nouvelles photos avec des prix plus bas.
Vous recevrez le kit Collectionneurs avec un certificat d'authenticité signé par l'artiste, une carte indiquant où chaque copie de votre photo a été achetée dans le monde et l'histoire de votre oeuvre.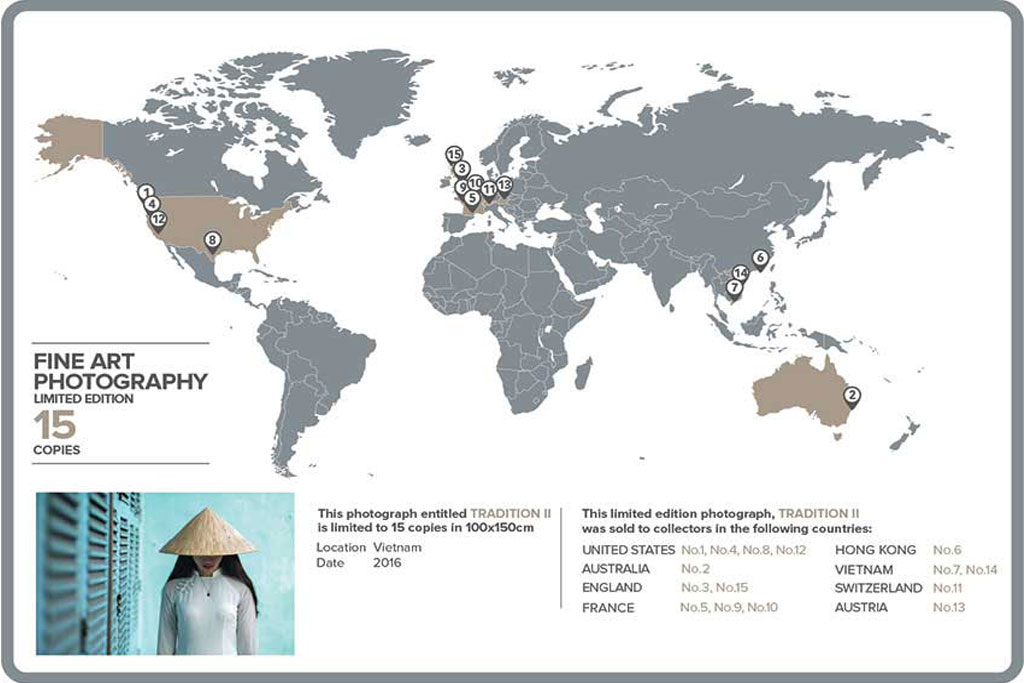 Curate Your Art Collection
This photo explores the sense of abstraction that can occur in Fine Art when the artist's focus on color and texture supersedes the subject matter. "Heatwave" shows an artisan separating Bird's Eye chilis in Hoi An, Vietnam. The path that is formed between the chilis and the woman draws the eye and creates a focal point.
RAMENEZ LA BEAUTÉ DU MONDE À LA MAISON
Transform your space with an original piece of art by Réhahn. Whether you'd like to make a statement or create an unforgettable atmosphere in your room, the vibrant red of the chilis is a riveting exclamation point in your home decor. "Heatwave" is the perfect Fine Art photo to choose for a kitchen, dining area or restaurant to inspire the palette with Vietnam's culinary creativity.
Can I order my Reproduction photograph in a bigger size ?
No, we only sell Reproductions in one size (40x60cm). For bigger sizes, please see the Original Editions of your chosen photo.
How long will it take to receive my artwork after I order it?
Shipping typically takes around 2 weeks depending on your country. Your photo will be shipped from Germany.
What if my photo gets damaged during delivery?
For any damage incurred during delivery, please send us several pictures showing the damage. We will then ask you to destroy the Original damaged photograph so that we can ensure that the Limited Edition series maintains the same amount of copies. After we receive photos of the destroyed article as proof, we will send you a new photograph (with the same edition number) right away.
What if my Original Edition gets damaged after delivery?
Your Original Edition photograph comes with a lifetime guarantee. If it is damaged at any time, please contact us and we will send you a brand new one. We ask only that you pay for the processing fee needed to produce a new copy and that you destroy the original damaged article (with photographic proof) so that the Limited Edition series maintains the same amount of copies. Please contact us by email or WhatsApp for more information.
Why should I try to buy the first copy of an Original Edition series?
As each copy is sold, the price of each subsequent photograph will increase as availability becomes scarcer. Your potential investment increase is much higher for earlier copies in the series. For more information, check our article about Investing in Fine Art photography.