Biography
Often cited in the international press as one of the top ten portrait photographers in the world, Réhahn's unique combination of Fine Art and Documentary styles has been featured in international media totaling more than 50 television appearances and 600 articles (most notably in Condé Nast Traveler, The New York Times, National Geographic, and BBC among others.)
Born in Normandy, the French photographer was inspired at a young age by the nostalgic beauty of the birthplace of Impressionism – Honfleur, France. The links he's found between his adopted home of Hoi An, Vietnam (where he's lived since 2011) and this coastal town, where he still owns a residence, continue to inspire his artistic works. As an artist, he's known for constantly reinventing himself, from "capturing the souls" of his subjects in his portrait work to bending light and shadows to create photographs that appear to be paintings. Yet, certain themes remain, such as the artist's fondness for vibrant tonal imagery, nature, and historical context.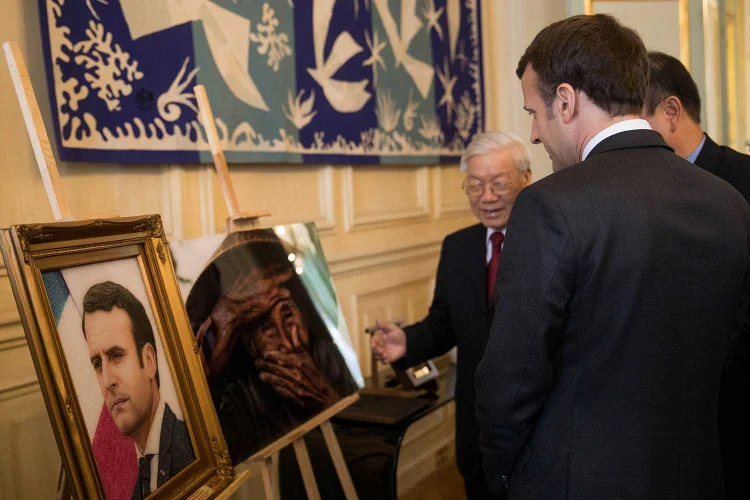 Réhahn early projects, Hidden Smile and Ageless Beauty, resulted in some of his most celebrated images, including the iconic "Hidden Smile", which was inaugurated into the permanent collections of The Asian House Museum in Havana, Cuba (2015) and the Hanoi Women's Museum (2016). In addition, the portrait was given as a diplomatic gift from the Former President of Vietnam to French President Emmanuel Macron in celebration of 45 years of friendship between the countries (2018). The final copy of the Limited Edition series became the most expensive photo ever sold in Asia in 2019.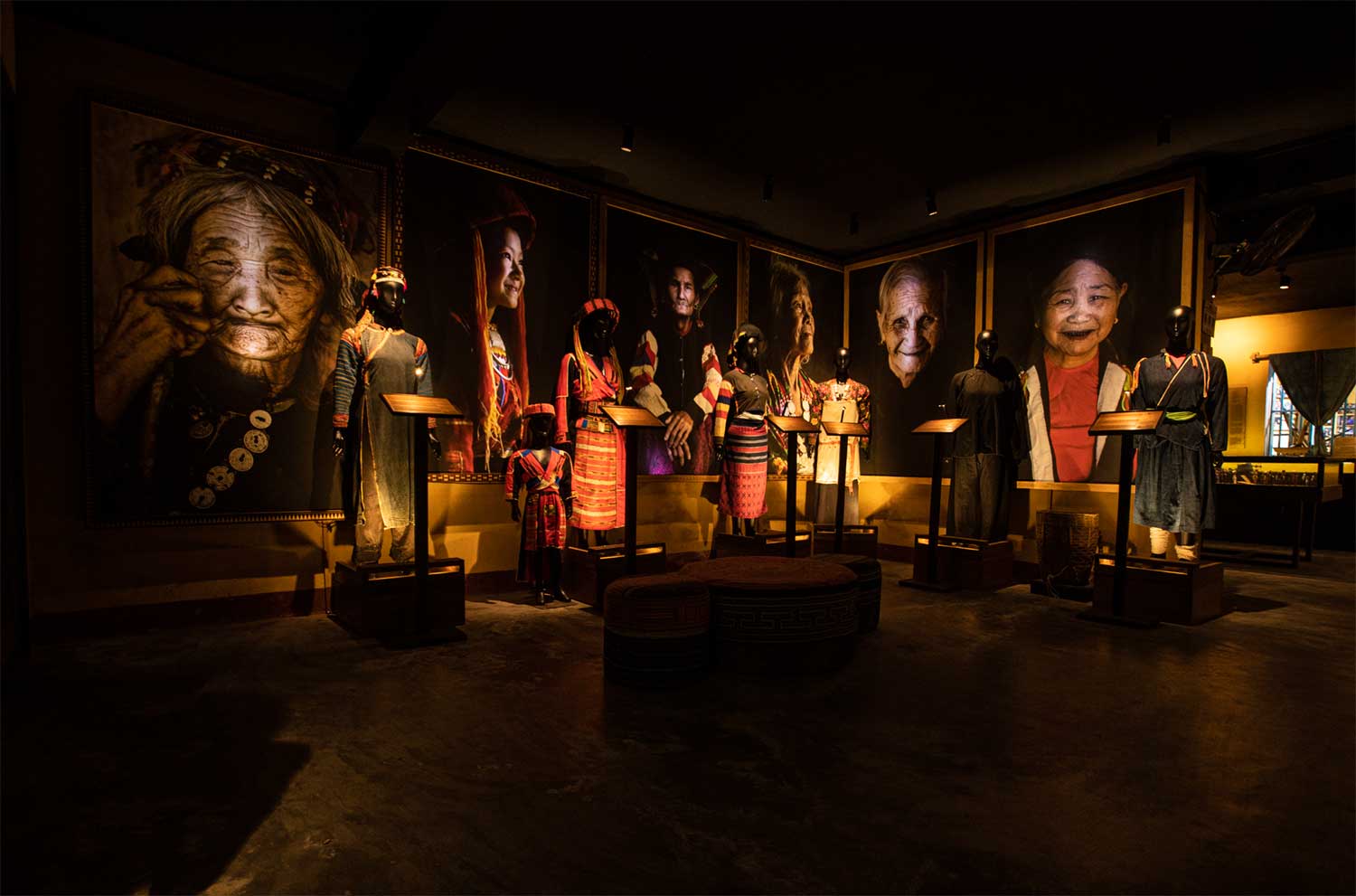 The Precious Heritage Project
The artist's pinnacle Precious Heritage project, which took more than a decade of research, began as a mission to document the cultures and craftsmanship of all 54+ ethnic groups in Vietnam. A curated exhibit of the resulting collection was presented at The Museum of Ethnology in Hanoi. The artist was featured on the French television program Échappées Belles (2016) and awarded the Trophy for French Nationals Abroad for his cultural preservation work (2018). Réhahn opened the Precious Heritage Museum and Art Gallery opened in Hoi An in 2017, in order to create a permanent location to share Vietnam's ethnic heritage. It is free to all visitors.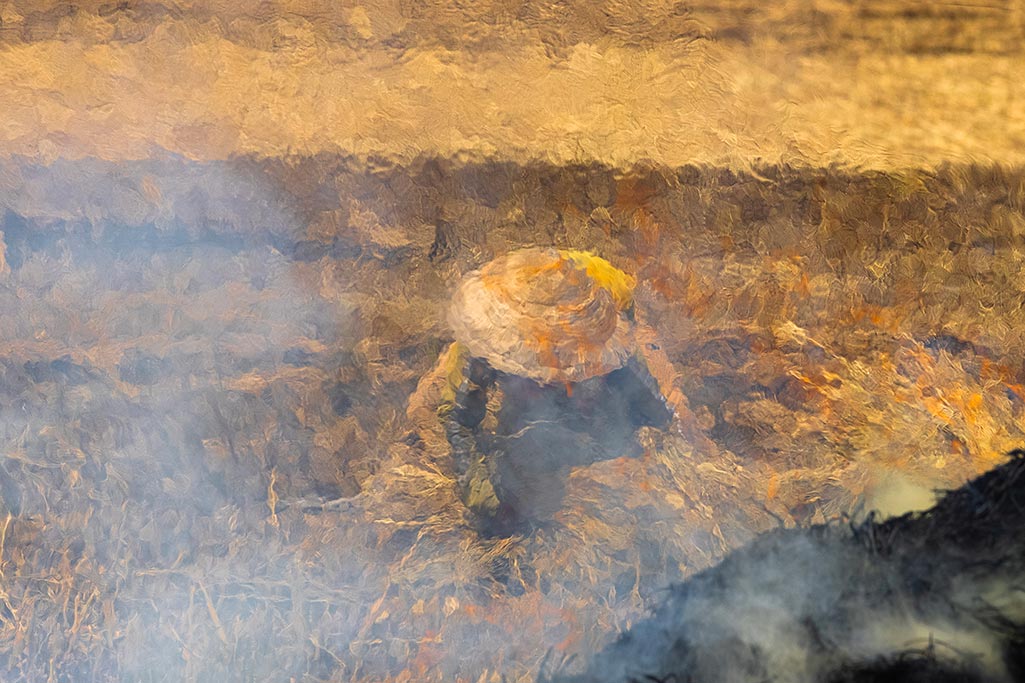 Impressionist Photography 
In 2020, during the world-wide confinement, Réhahn hit a turning point in his career. He decided to return to his cultural roots and was inspired by the artistic philosophies of the Impressionists and Post-Impressionists who sought to capture the emotions that arise with the changes of light and seasons. Réhahn's bestselling "Memories of Impressionism" series was created using new methods to merge the fields of Fine Art painting and photography into a new medium – Impressionist Photography.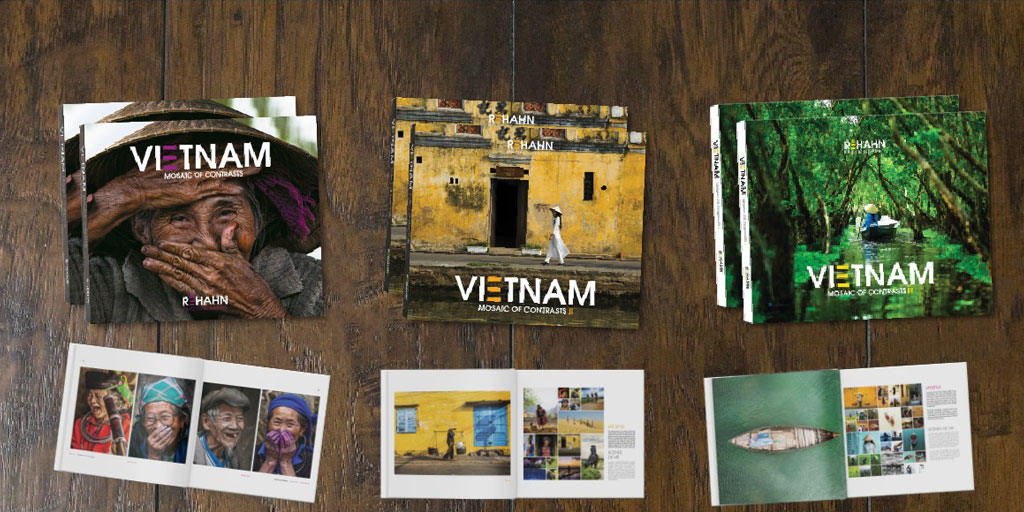 Publications and Collaborations
To date, Réhahn has published four Fine Art photography volumes including his first coffee table book "Vietnam, Mosaic of Contrasts," published in 2014, and followed by Volume ll" in 2015, and Volume III" in 2020. In 2019, he published "100 Iconic Portraits," a collection of his portraits from India, Vietnam, Malaysia and more.
Recent collaborations with well-known brands have brought Réhahn's photographs to a new audience. In 2017, iconic fashion brand Louis Vuitton chose Réhahn's work to decorate their flagship Saigon store. The world-renowned Scotch Whisky brand Johnnie Walker chose 5 of Réhahn's bestselling photographs for the labels of their 2022 Blue Label collec- tor's bottles. The artistic collaboration consists of 100 limited edition bottles of each design. In 2023, Elie Bleu, a French artisan house, created a custom Limited Edition lacquered humidor featuring Réhahn's portrait of "Elva."
Réhahn's Fine Art photography collections are exhibited at his art galleries in Hoi An and Saigon. He continues to split his time between his two homes in Hoi An and Honfleur.
For more information about the Precious Heritage project, please visit The Precious Heritage Museum