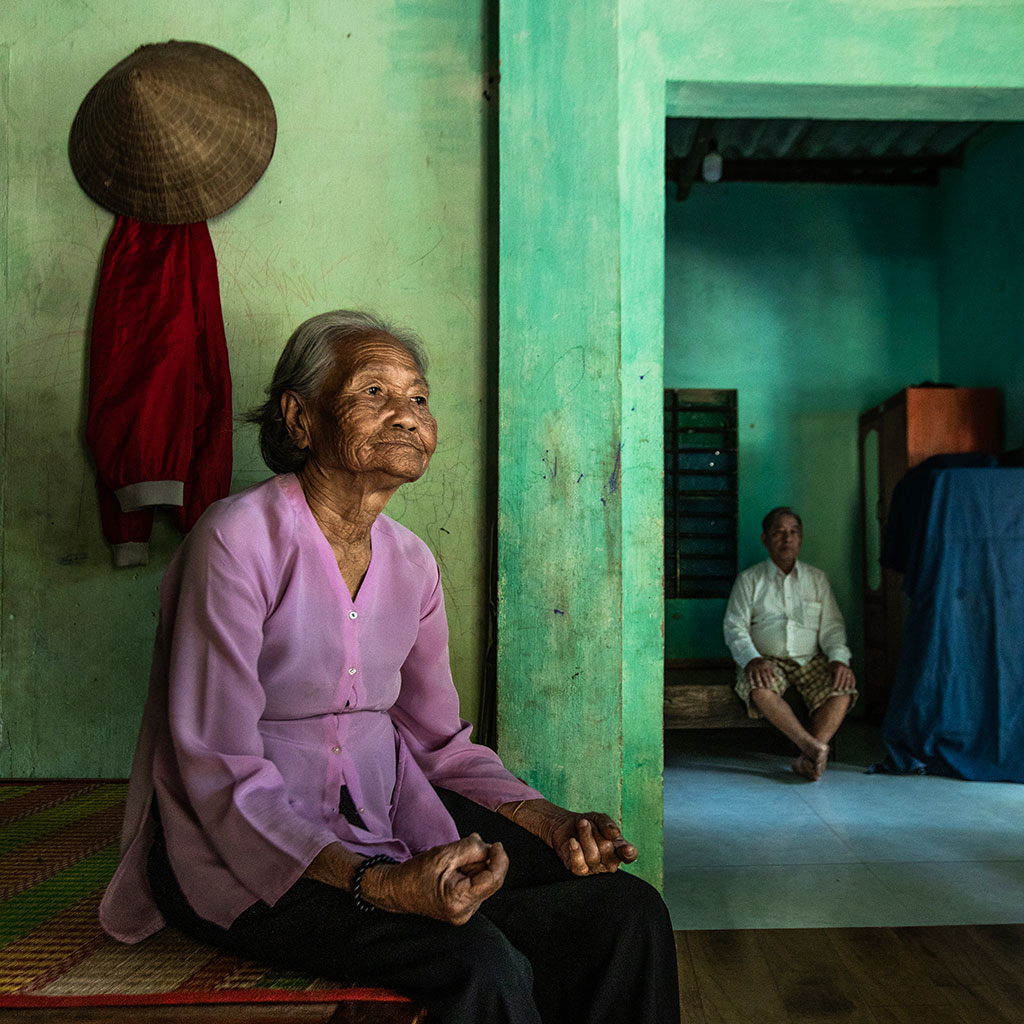 Inspiration for the Fine Art Photograph
The American painter Edward Hopper sharpened our vision of what urban loneliness looks like. His depictions of offices and diners, gas stations and bedrooms layered the idea of internal confinement with an atmospheric study of light and shadows, angles and color.

The mood of Hopper's work—part film noir, partially a secret glimpse of an inner world—added another dimension to Réhahn's Fine Art photograph The Neighbors.

This Fine Art photo is a study about the separate spaces that two people inhabit (whether physically or mentally.) They are in the same frame, yet their energy is completely disconnected from one another.
"I shot this photo "The Neighbors" with the image of two ships passing in the night in mind. My idea was to create the feeling of internal solitude without sadness."- Réhahn
The Artist's Message
The Neighbors is a visual interpretation of the tranquility of daily life and individual habits.

Réhahn intentionally used a "frame within a frame" technique to add to the feeling of confinement between the two rooms in the apartment. Strong straight lines trace the doorway and the tiled floors. The only curves are in the bodies of the two people, together … yet ultimately separate. This contrast of straight lines and curves adds to the intimate sense that the viewers feel when looking at the people in the photo.

The illumination of the woman in the foreground, with her orchid-colored shirt, naturally draws the viewer's eye to her. This creates a juxtaposition with the shadows of the man in the background. Réhahn wanted the focus on the woman's expression, which is calm and inward - as if processing her own thoughts and emotions. The light on her face adds a sense of tranquility to this domestic scene, rather than being melancholy.
The meditative and moody atmosphere of The Neighbors acts as a conversation starter. Viewers are drawn to interpret the thoughts within this household scene. The cool colors of green and dark blue harmonize with the luminescence of the lavender accent color elevating any space into the mood of an art gallery